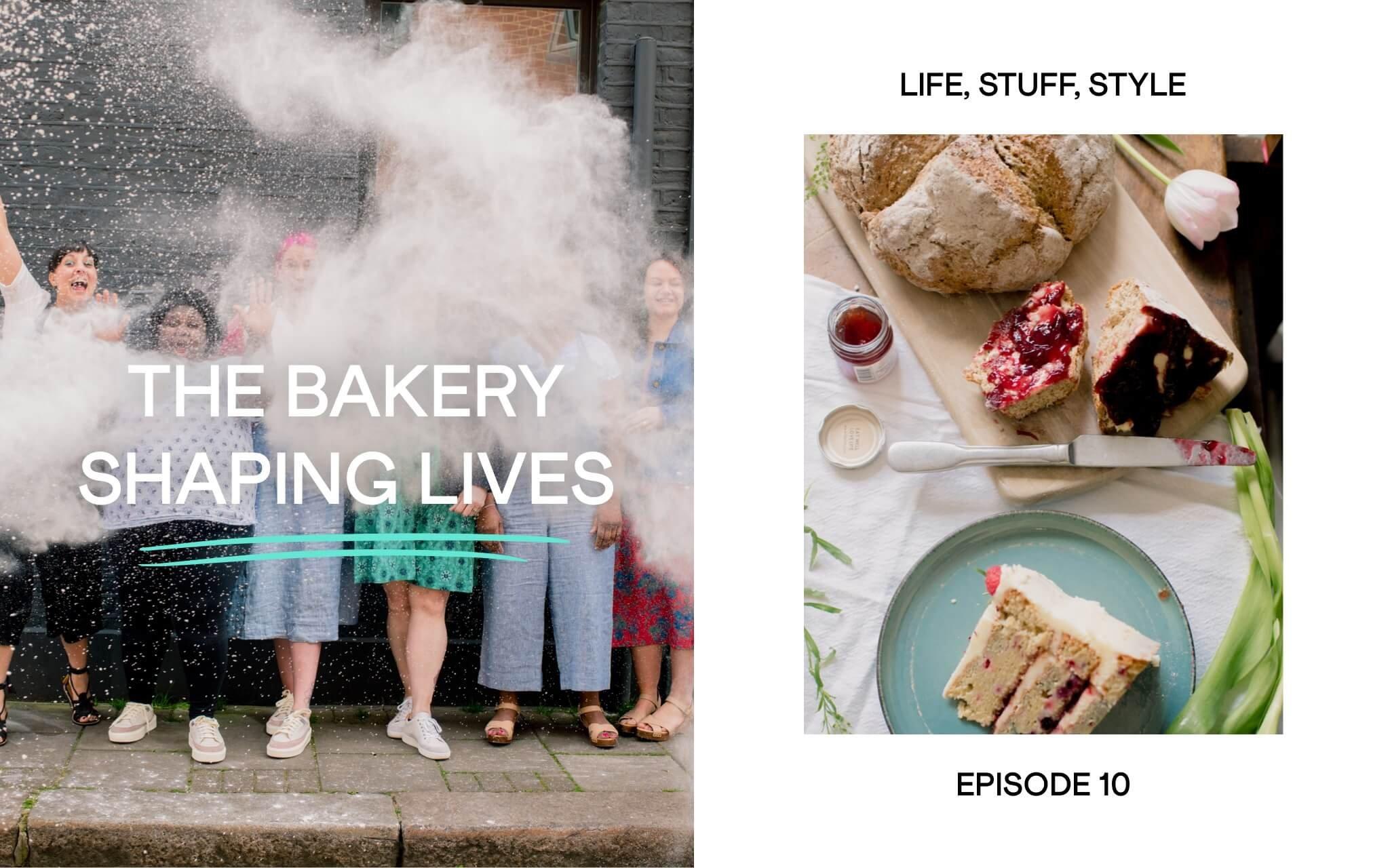 EPISODE 10
THE BAKERY SHAPING LIVES
On a bright Wednesday morning in Camden, a shop front laden with cake-stands of treats glistens in the April sun. The smell of freshly baked cinnamon buns mixes with chatter and the sound of coffee machines. We're sat with the founder and some of the recent graduates of Luminary Bakery, a social enterprise that provides training, employment and community to disadvantaged women in London. We chat cone cakes, advice they'd give to other women, and the incredible effect the bakery has had on their lives.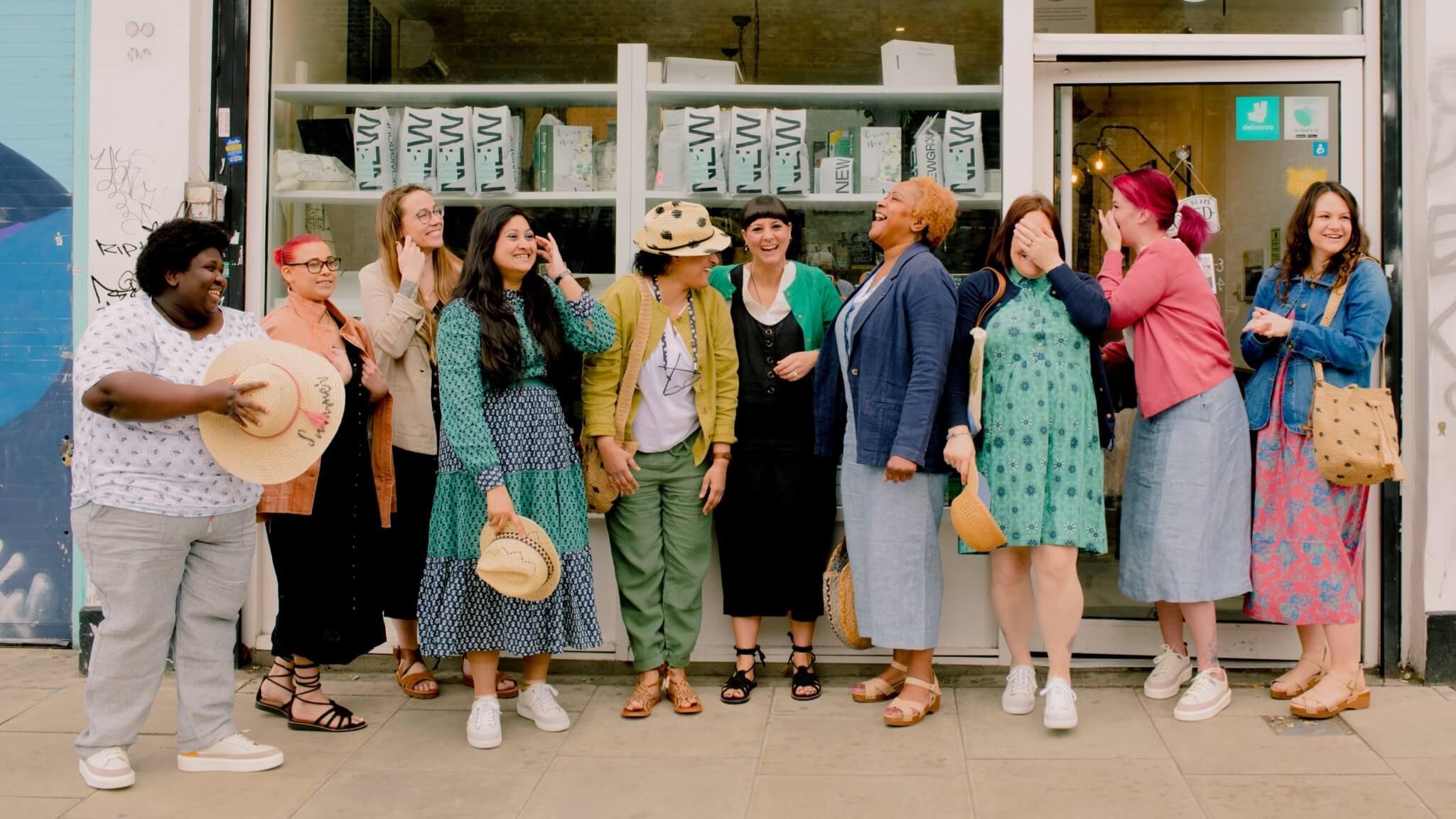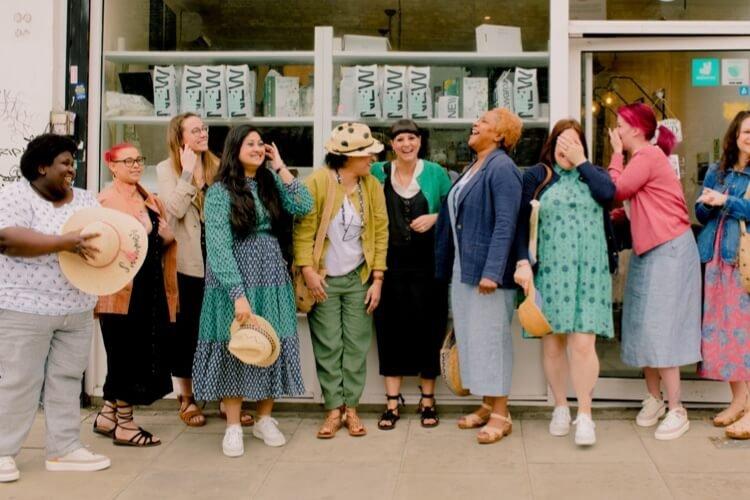 From left to right: Ruth, Chenice, Alice, Zannat, Tala, Michéllin, Montey, Tina, Lauren, Rebecca
How did you become part of Luminary, and what impact has it had?
Lauren: Before I was here, I'd say my life was actually going downhill. I nearly ended up in prison. I'm glad I didn't go. I've had quite a bad past. And I feel like here I don't get judged on that. I'm me. And they accept me for me.
Montey: I was referred through a women's charity. I did baking before, and it was always a struggle, but the confidence I've gained here, I feel like an artist now. And with the confidence obviously it makes you feel like a stronger person and a better person and a happier person.
Chenice: I had a referral from an old support worker who thought Luminary could be the start of something new for me and something that didn't just focus on my children and my partner. Something that could just focus on myself. I've been baking since I was a child. My family have always shoved me in the kitchen. I'm half Caribbean, so it's kind of traditional for women to be in the kitchen, which I don't really agree with. But I learnt things that I didn't know before. Now I volunteer on the advisory board. Which gives me a chance to help other women.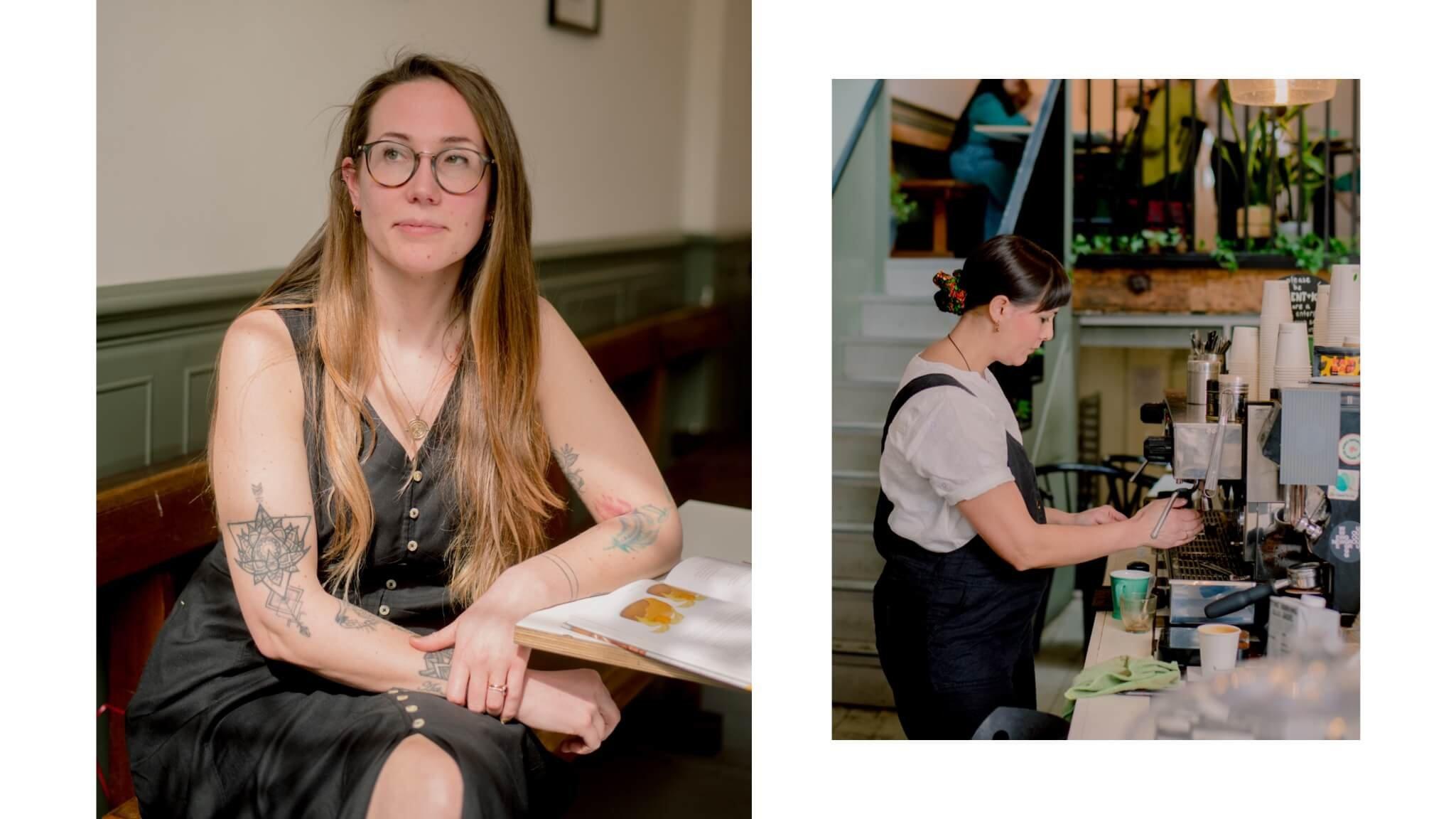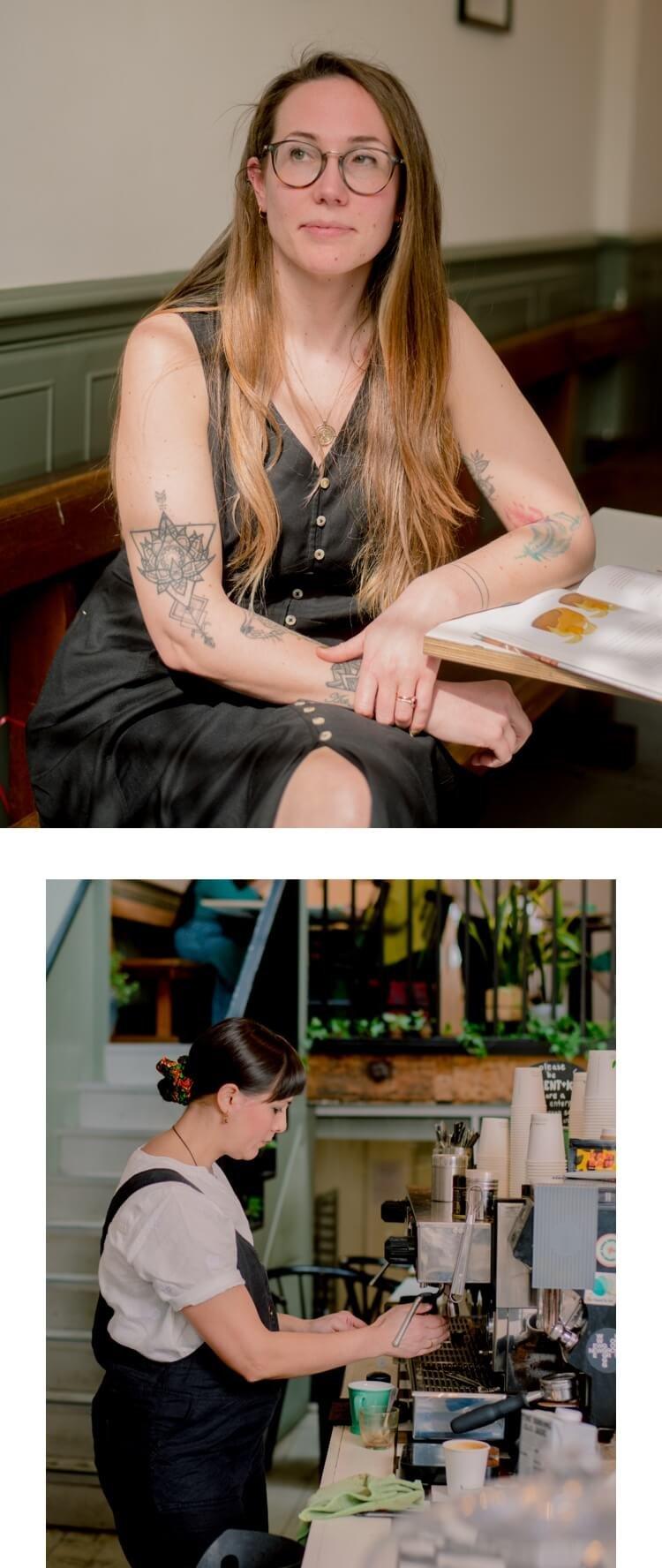 Tala: Before I was a bit of a hermit, and my self-confidence was very low. The staff here are absolutely amazing. From Aine, the baker who teaches us how to bake, to our support workers, there's always someone you can go to. Honestly, I don't think I've been in an environment like this. So trusting.
Tina: It helps you to be more confident in yourself and not put yourself down. Like today I wasn't going to come to this photoshoot. I was thinking 'oh I really can't do this'. But you can. It's that mental block in your head when you tell yourself you can't do it. But you can.
Ruth: It was a new thing for me. I remember when I first walked in I was like, 'I'm going out!'. We were doing flapjacks, and I was like… what is flapjack? And we have an amazing teacher Aine. And she said 'no, you can do it'. She encouraged me and I did the flapjack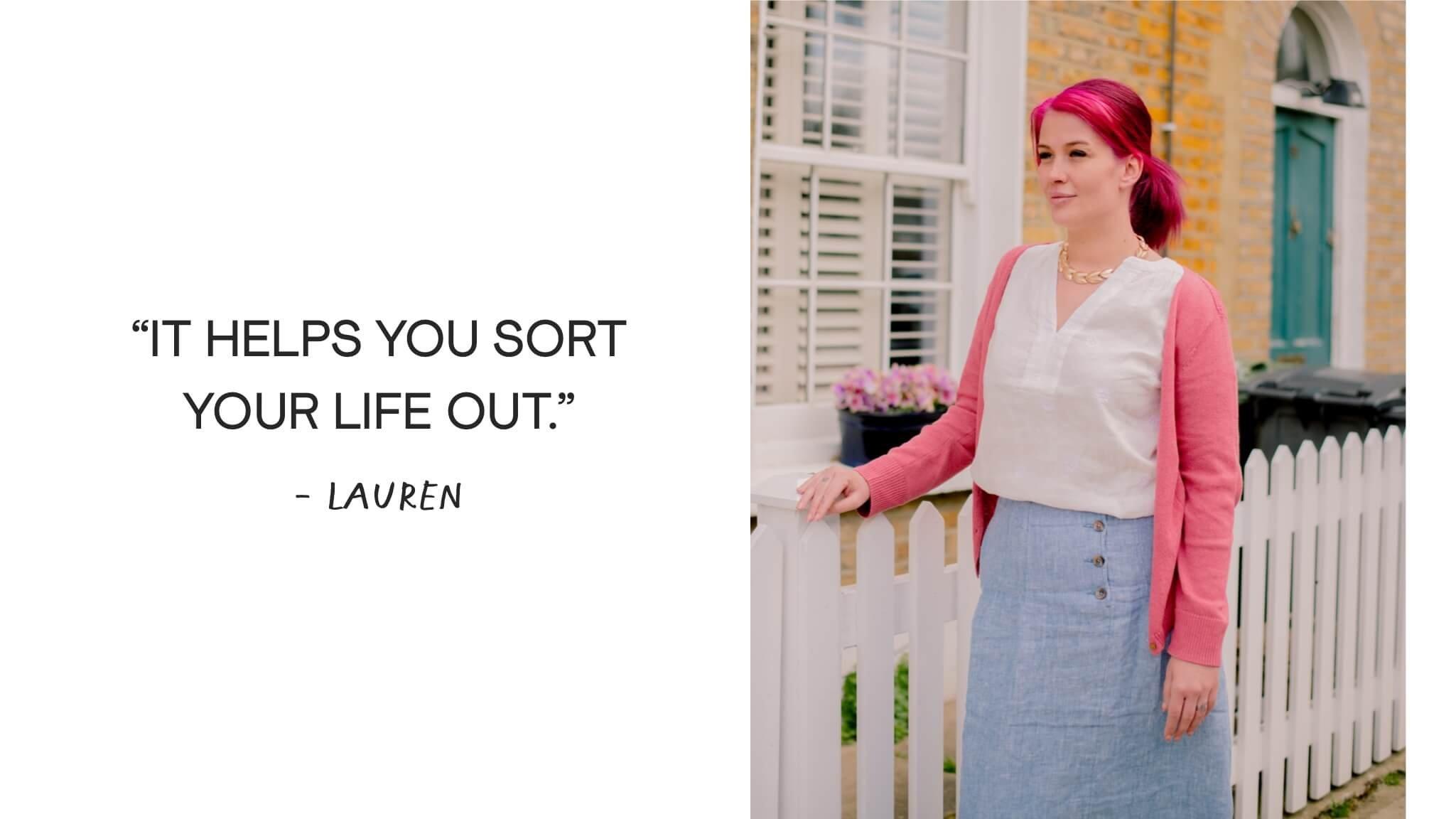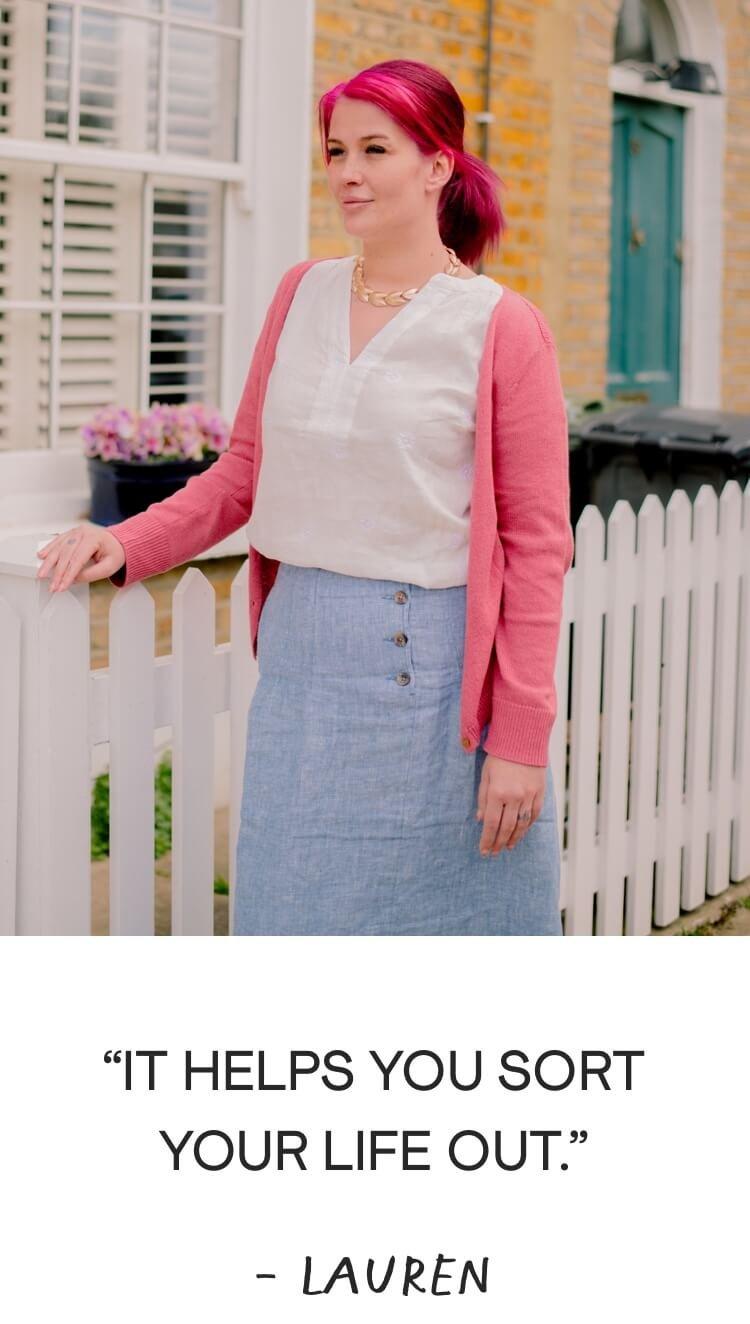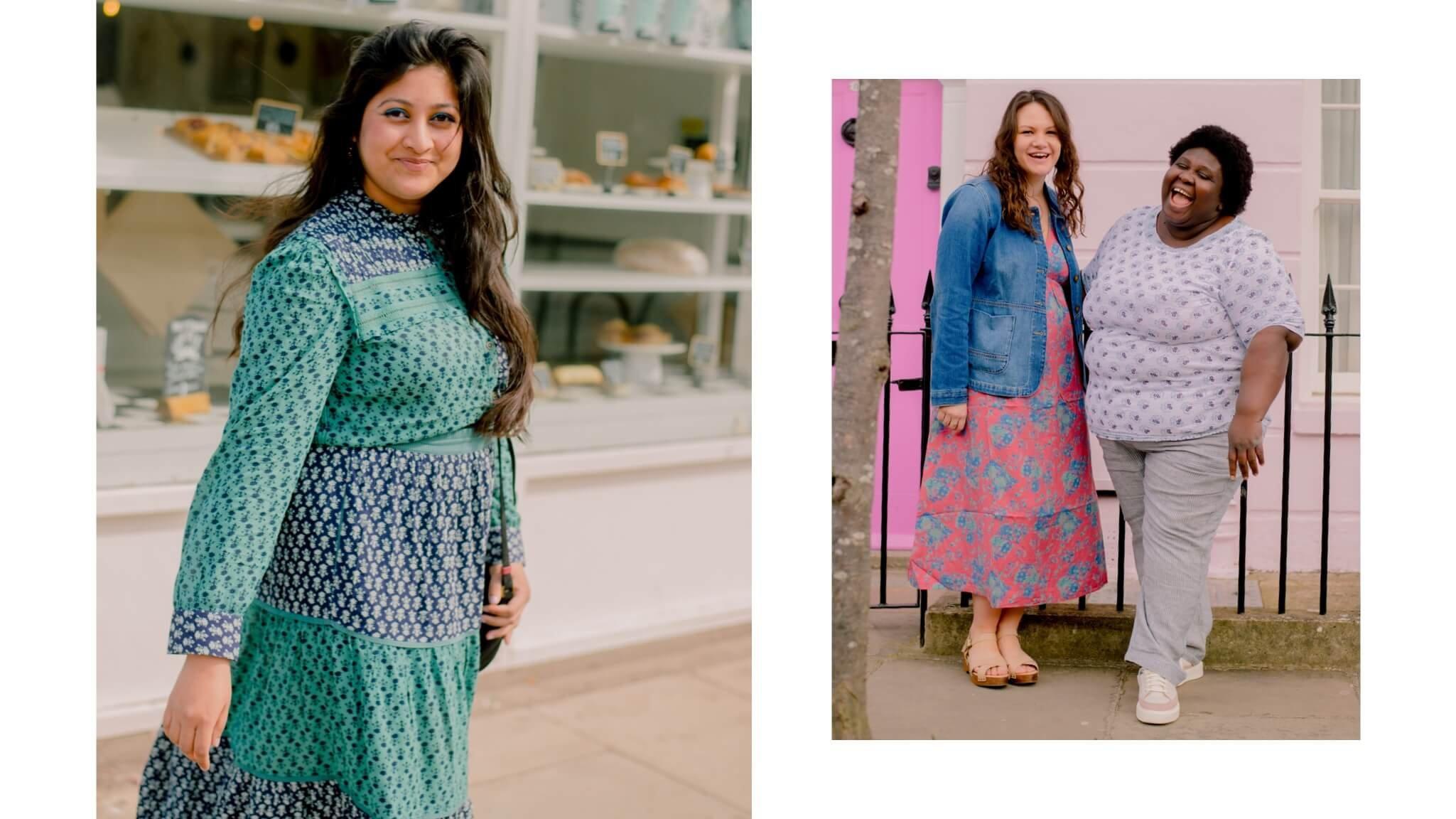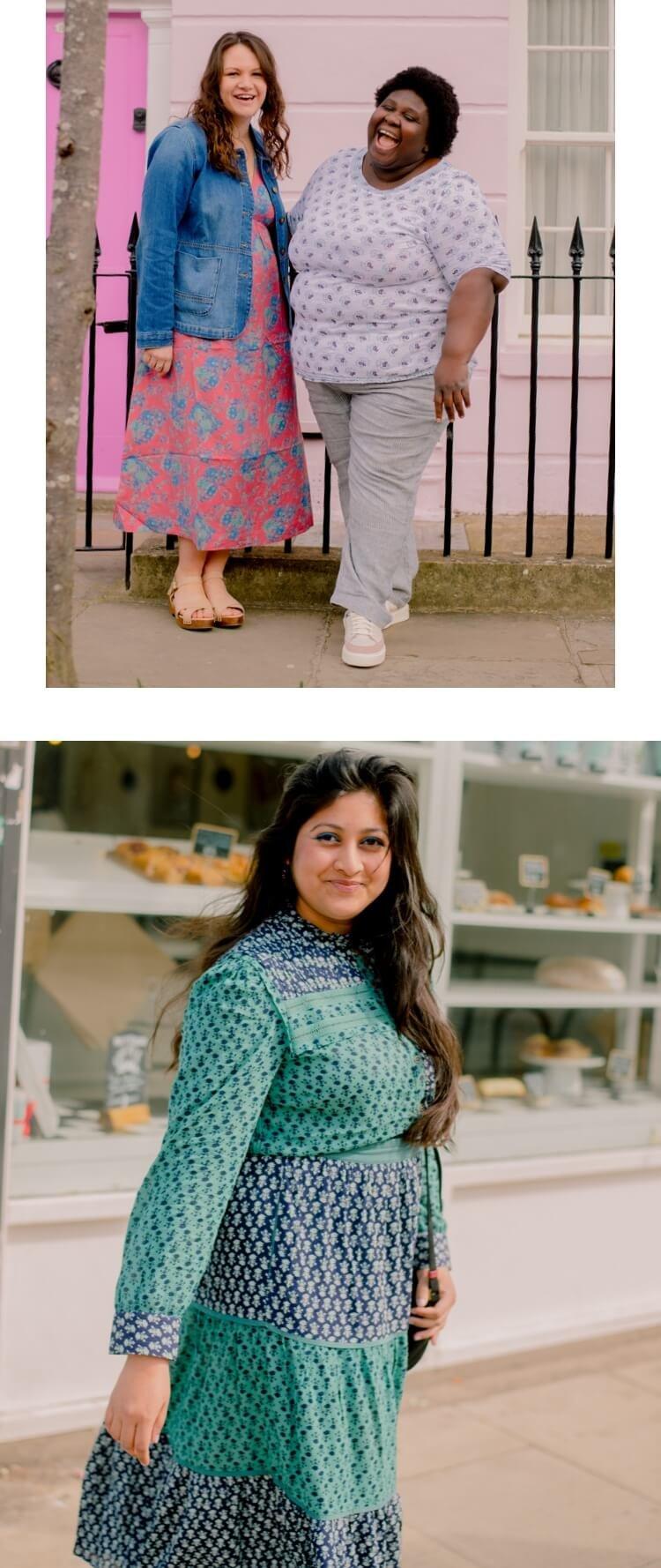 What has it taught you and what are you most proud of?
Chenice: I'm proud that I graduated from phase two. Because I never stick to anything! And also being able to be on the advisory board was amazing, because I had my mishaps throughout the programme, but Luminary still saw a light in me and said you're worthy.
Zannat: I'm really proud of achieving the food hygiene certificate. I got 90%. After studying for this certificate, achieving it has given me new hope.
Ruth: For me, it's built my confidence up. Before I came here, I always had that self doubt. But doing the programme has made me not doubt myself. And the fact that I could stand, on graduation day, and sing in front of people... They listened to me, you know, they said 'Ruth you can do this'. And now I'm going back to college. I hated college and now I'm enrolled back in it. So this kind of changed my life. In my group I was really quiet. Now I'm louder than I could be. You have to shut me up.
Lauren: I'm not going to lie, I think every time I come here, I'm proud. It's stuff I've never done, and when I see it I'm like 'oh my god, did I actually just do that?'
Zannat: Baking helps me to learn lots of new things. I come from an Asian background so I had very little knowledge of baking, and I started learning all about the British culture, British food. Scones, for example, it's good to know where these came from. I also learnt the name of specific things, like spatula. I didn't even know about olive bread, but that was really tasty!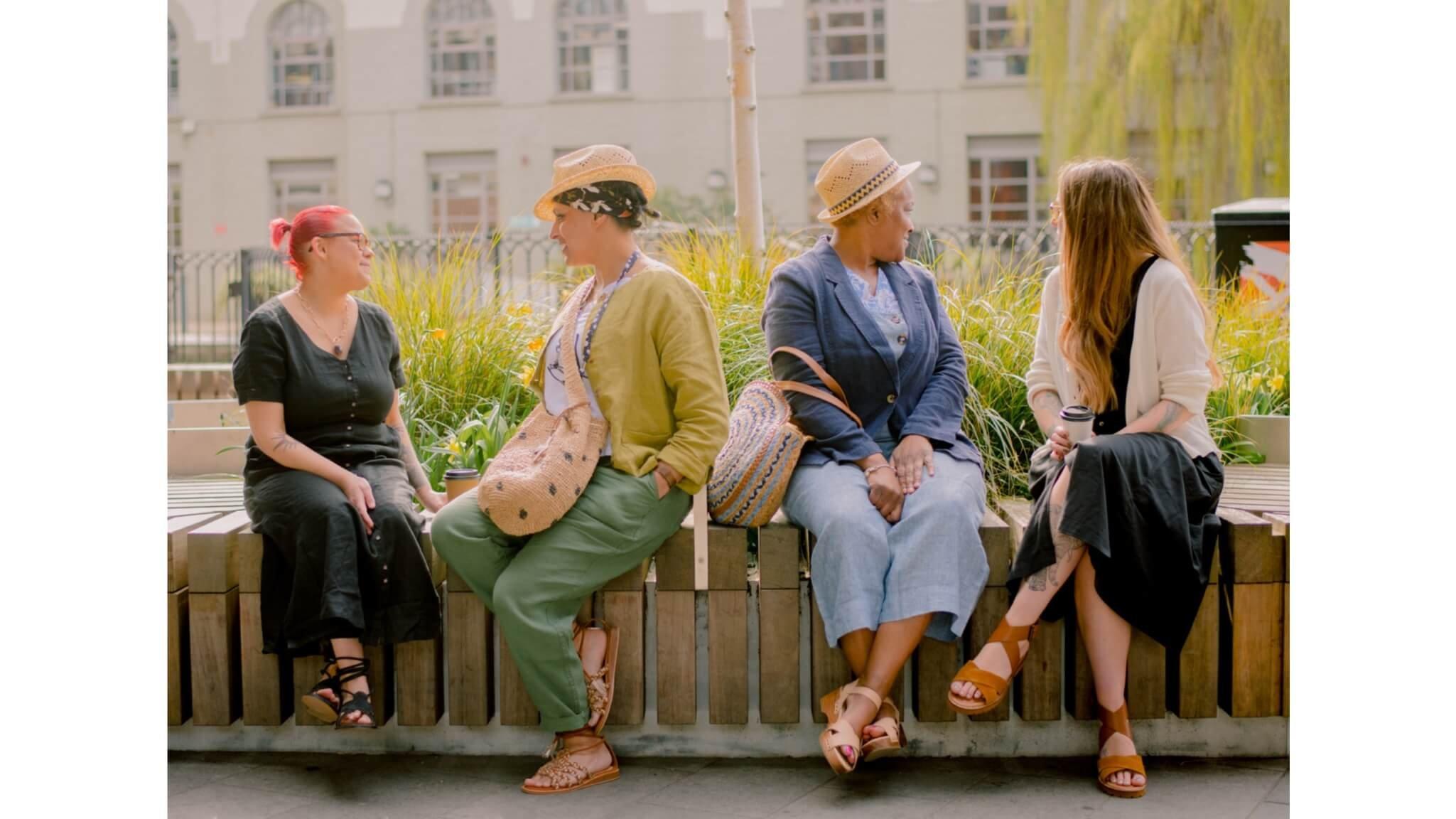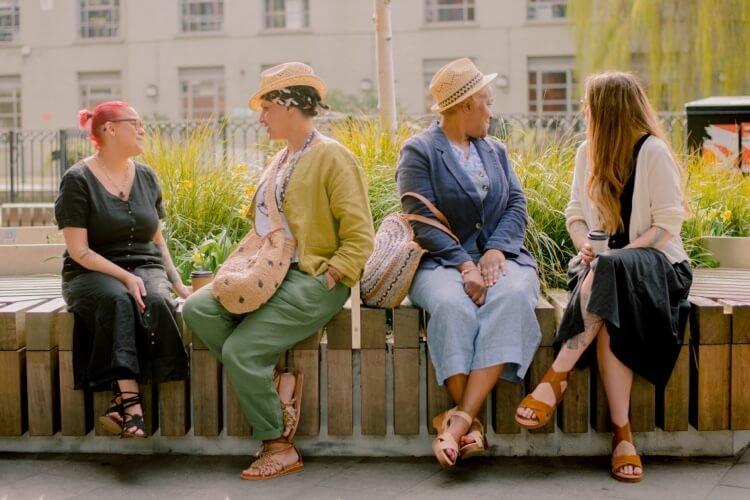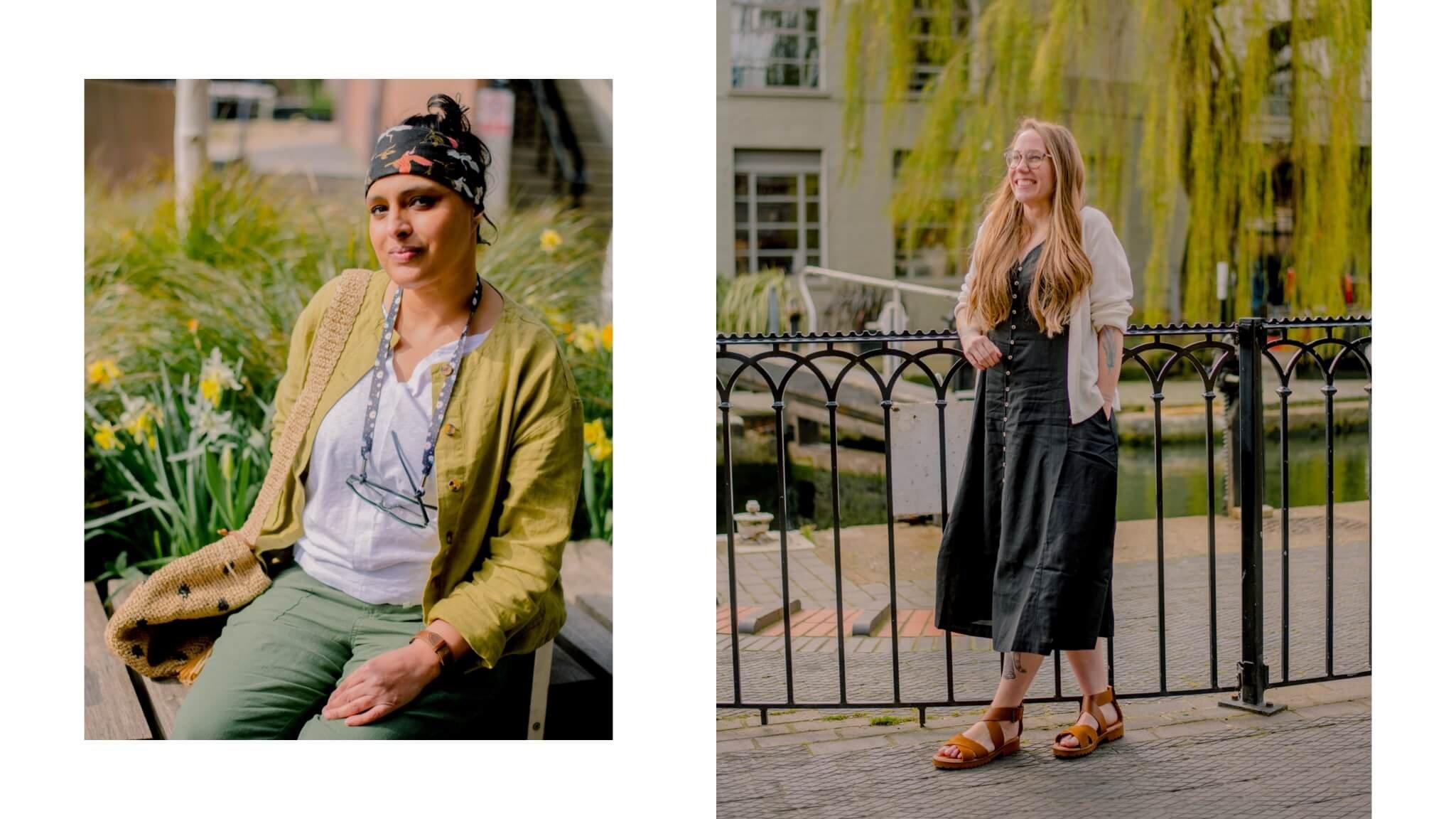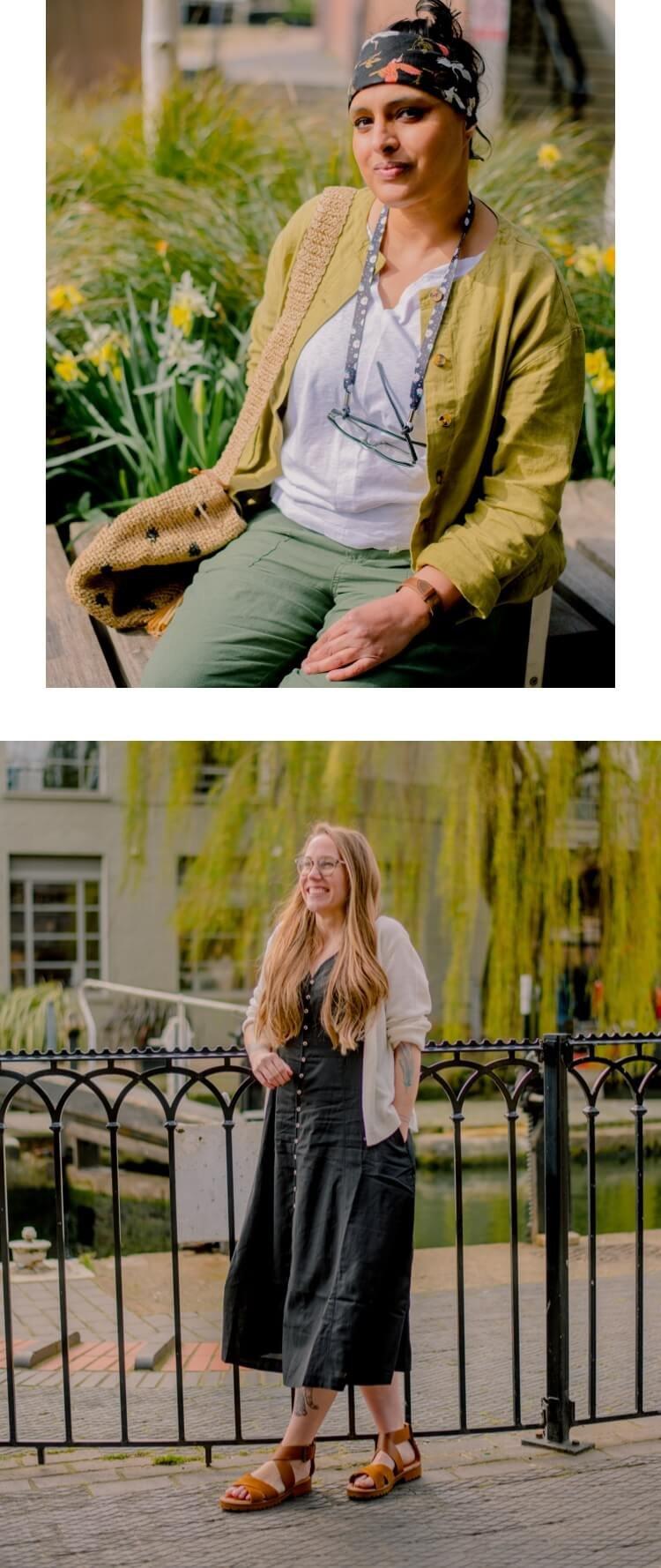 What's your favourite thing to make?
Chenice: I either make cinnamon covered pretzels or cone cakes. Which is an actual ice cream cone filled with cake, with a compote, and icing on the top. I've seen it on TikTok but I haven't seen it in any other bakeries.
What are the benefits of baking?
Tala: All that buttercream on the hips!
Tina: I think it's very good for your mental health. It's like therapy.
Montey: The sharing it. And the feeling you get from giving it to other people. Doing the course, I've seen a few girls giving their bakes to homeless people, the shelters.
Lauren: It teaches you a lot. To stay calm, to not get irate over little things as well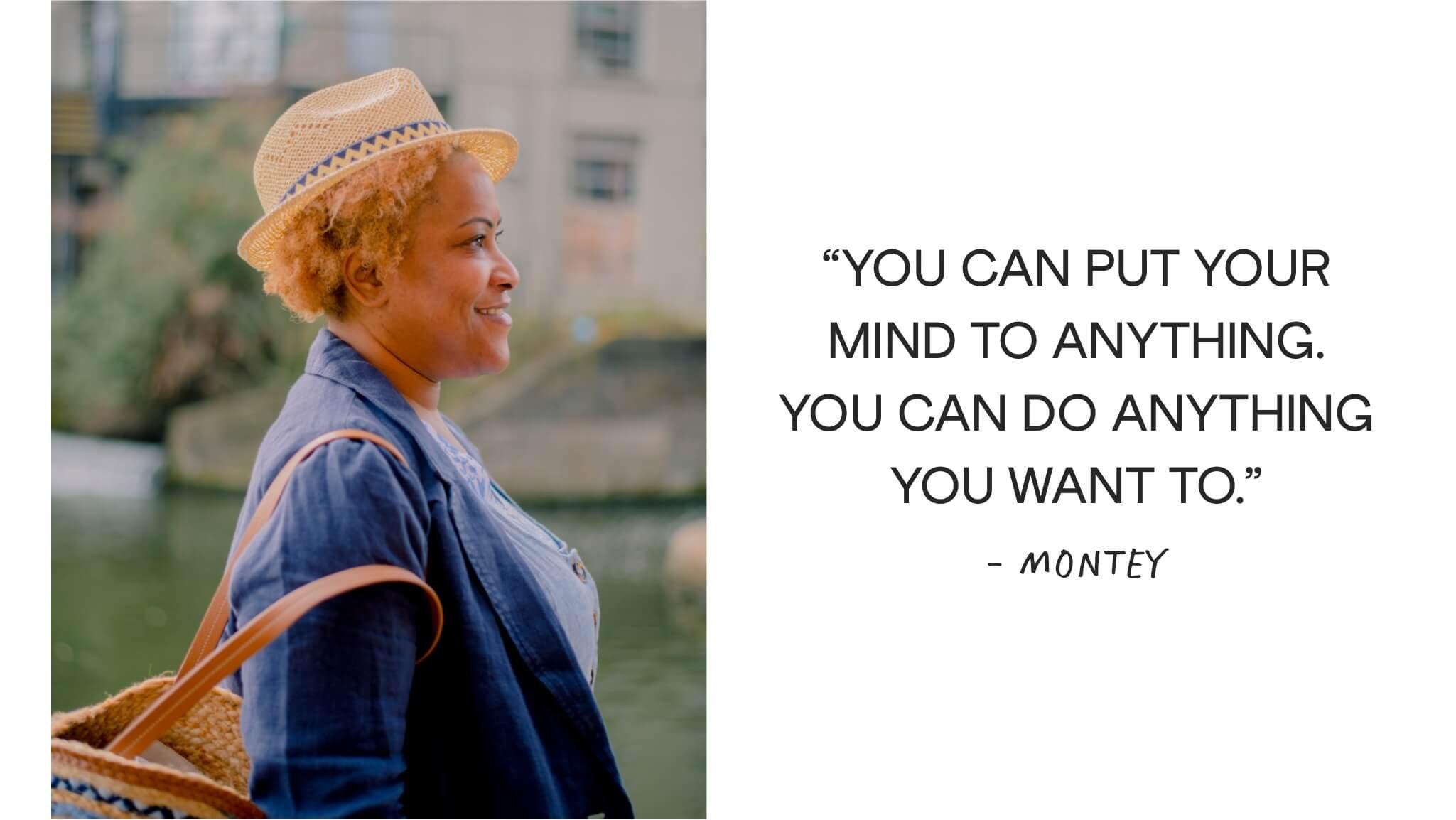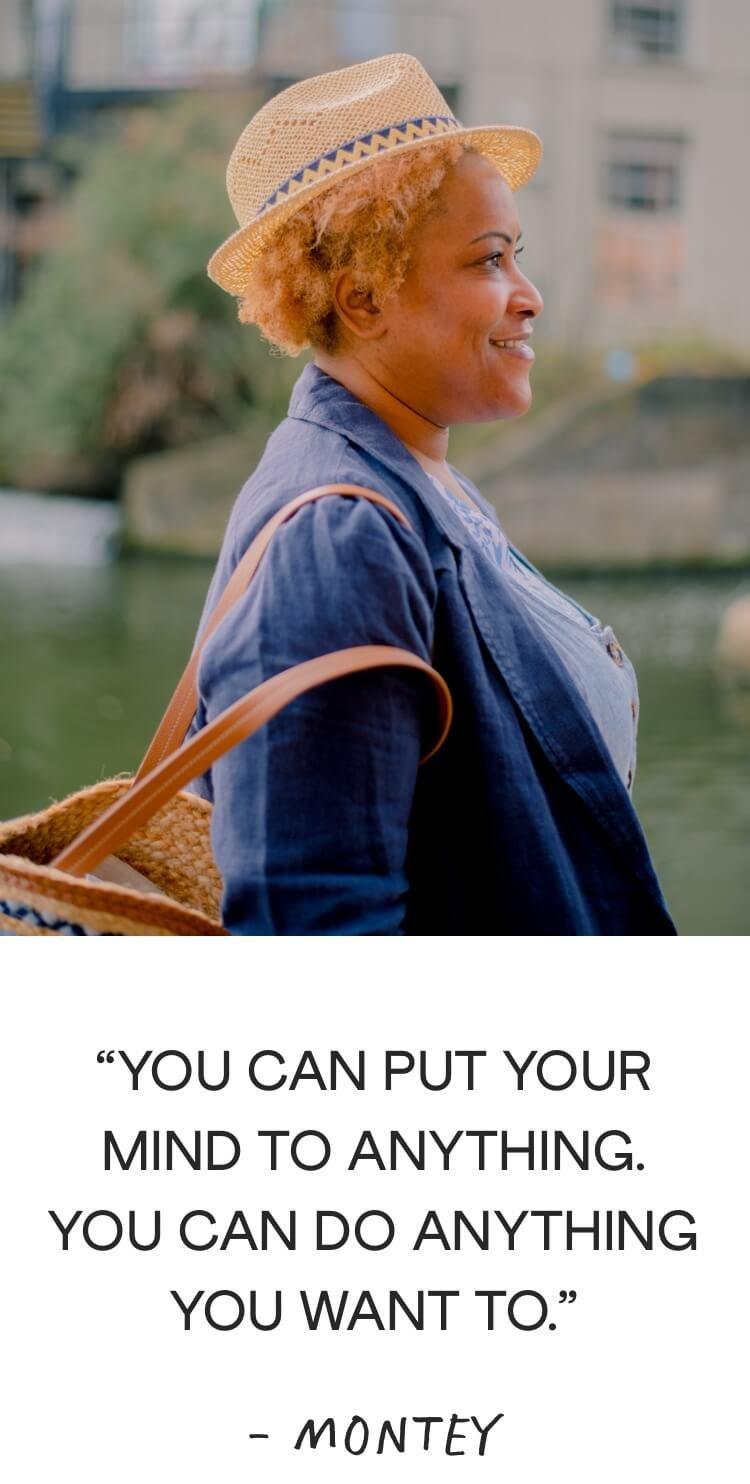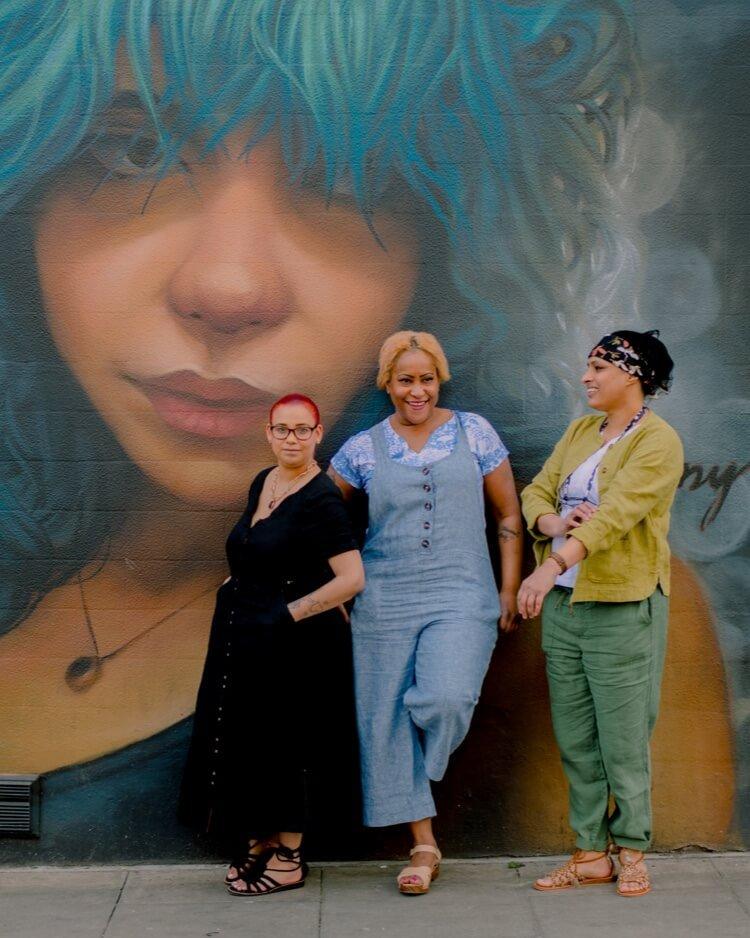 Where's baking taken you?
Montey: I didn't think I was going to stick at it. I didn't think I was going to come to the first class but then I came. And it's given me the confidence to run my own business.
Lauren: There's so many different job opportunities you could do with it. You've got your foot to get you in the door.
Alice: Luminary as an employer is our biggest employer of graduates from the programme but we have external partners who employ women, or provide work experience so that they can get opportunities elsewhere.
Montey: And I still come back for everything that's available. Because I just feel part of the family. When your family has a party, you've got to go.
Ruth: It is like a family. Even when you finish the programme, they don't just chuck you out. You become a Lumini. You're never apart.
Tala: They're all amazing. Unbelievably amazing. I'm not just saying that, it's absolutely true. They're always there. For example, I had an interview and I was panicking and I could just text my support worker and she was there. I wish I'd found Luminary 10-15 years earlier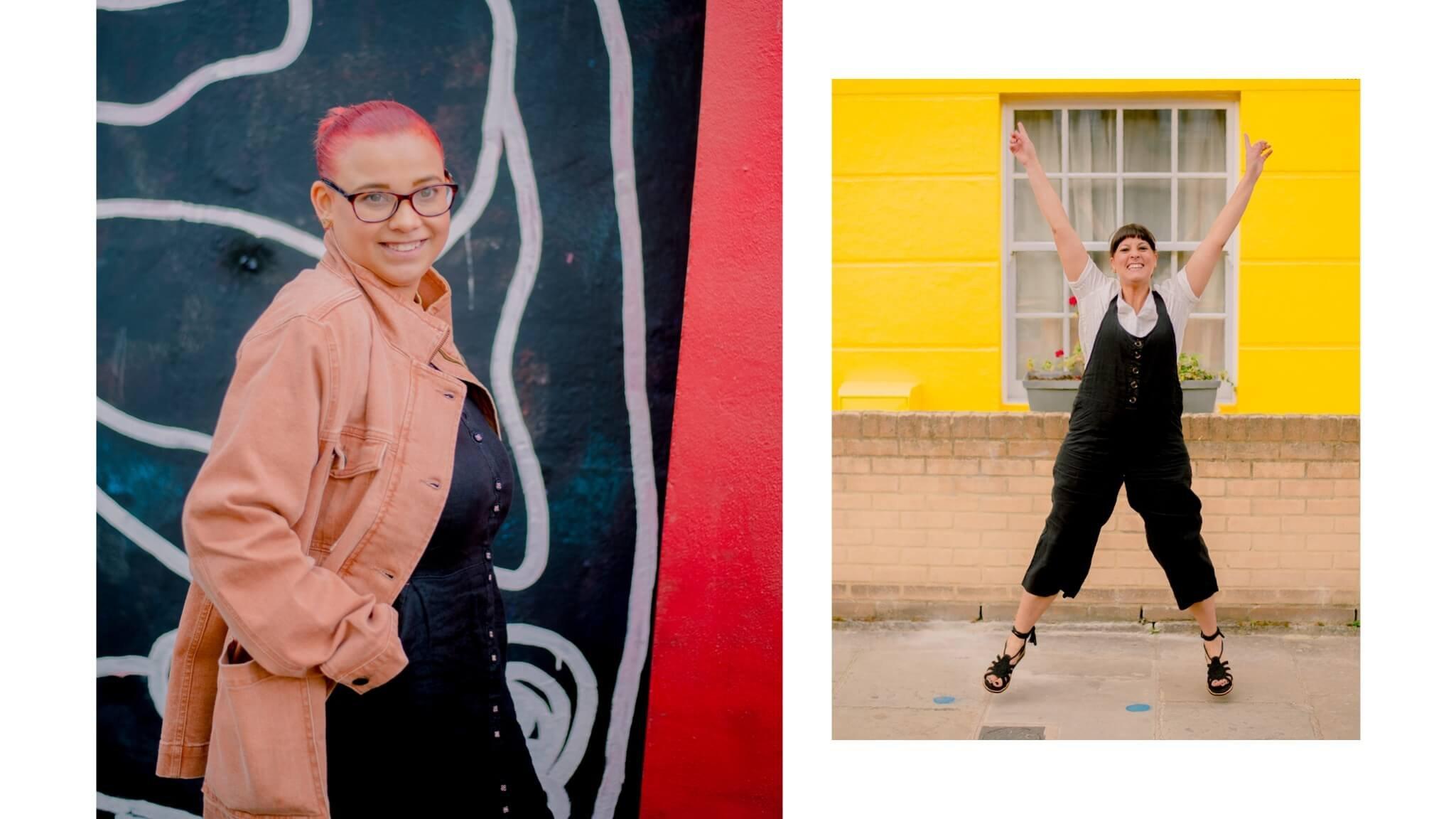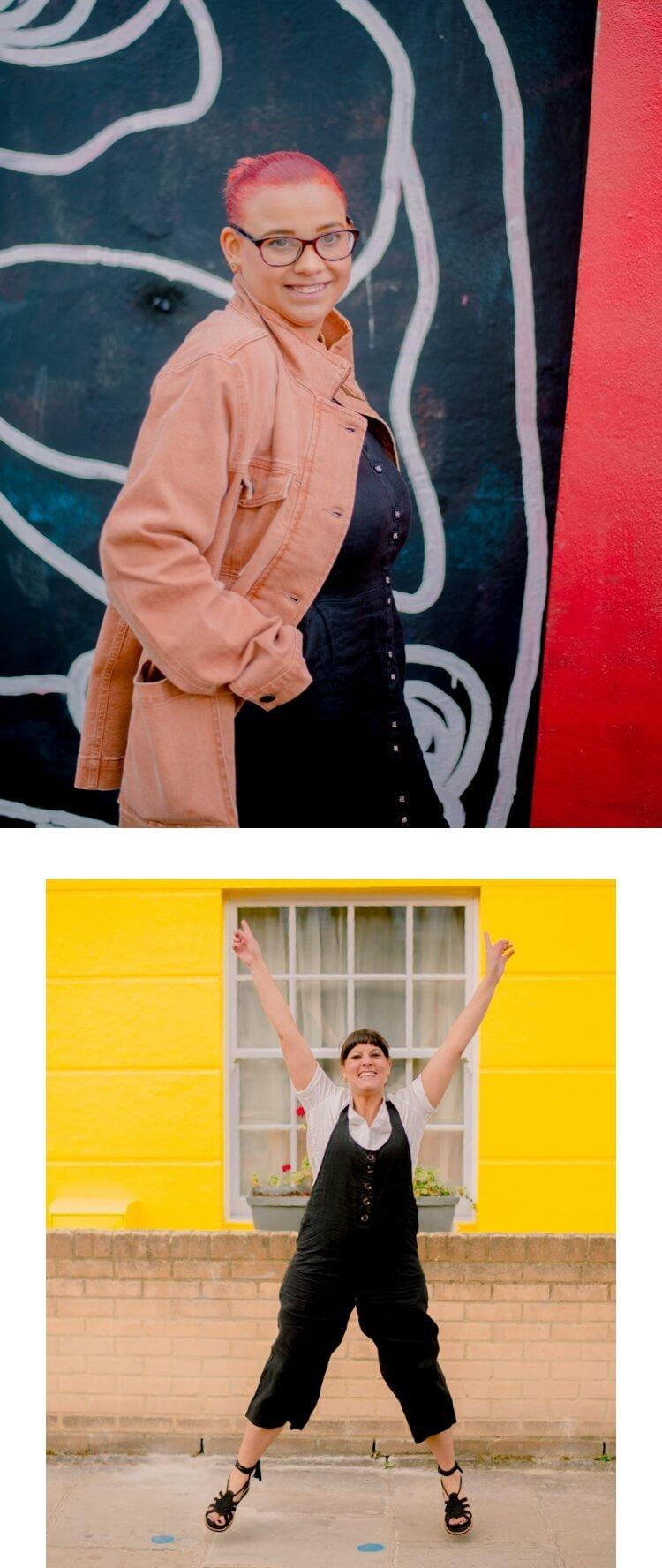 What would you say to another woman struggling?
Ruth: I'd say to them, it's okay. I understand what you're going through. I might not go through the same thing but I understand you. I would talk to her, make her feel like she's valued. And I would introduce her to Luminary. Your life will change. There is a light at the end of the dark tunnel. Just keep going through it. If you don't give up, you're going to win the fight. Never feel defeated.
Lauren: I'd try and help the best I could. I'd say come to this place, they'll really help you. Because it's not just that they help with housing issues, money issues, life issues, medical, they literally help with everything here.
Zannat: Stop blaming yourself. Be proud of yourself. And be kind to yourself. It's not your fault. It's the situation.
Chenice: It starts out rough but you'll get there. And you'll get through it.
Rebecca: I would just say, as Luminary staff, in the women that we work with, we see that the female spirit is just so strong and resilient and can survive the most unfathomable trauma. It wavers but it's never defeated.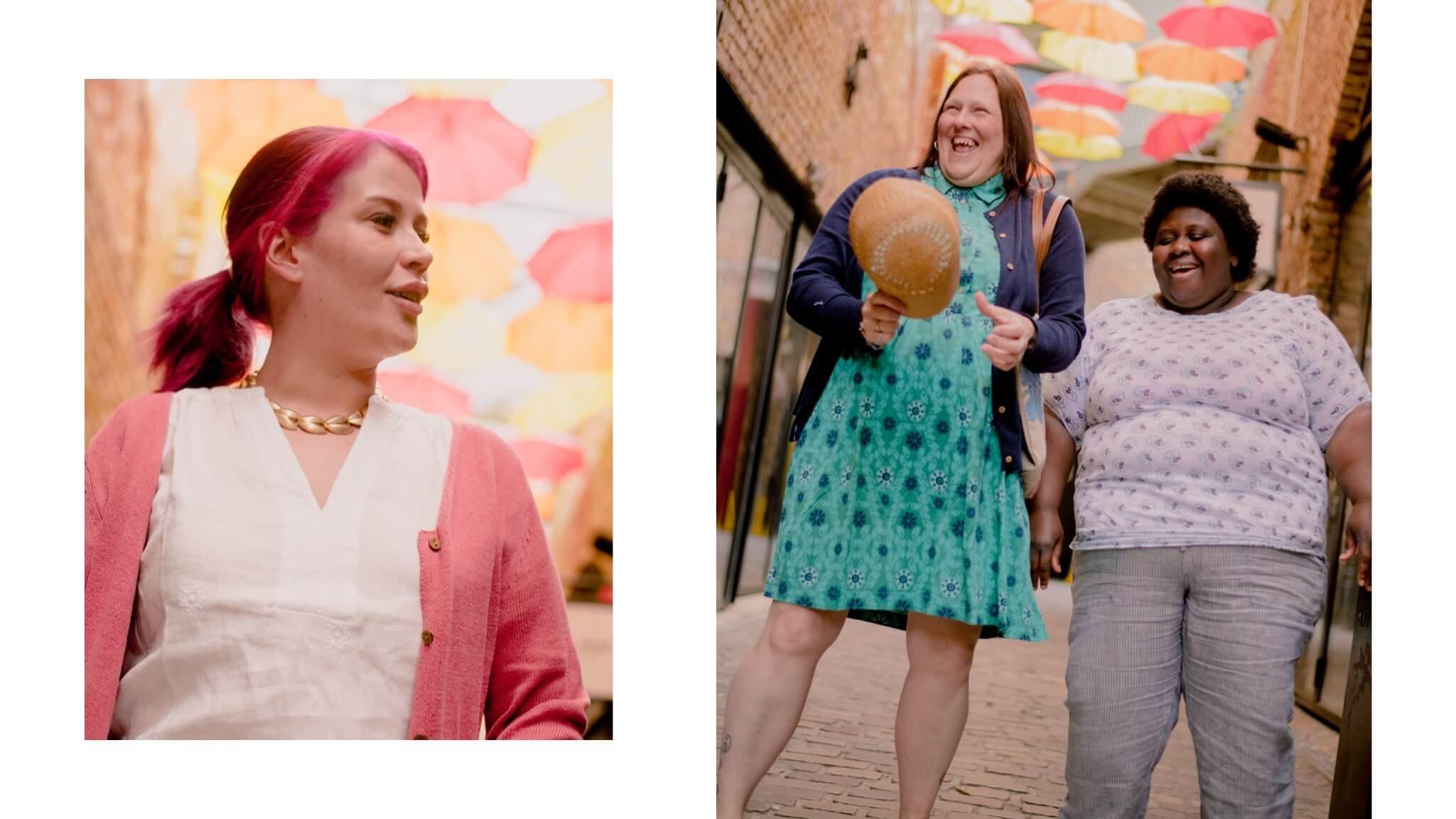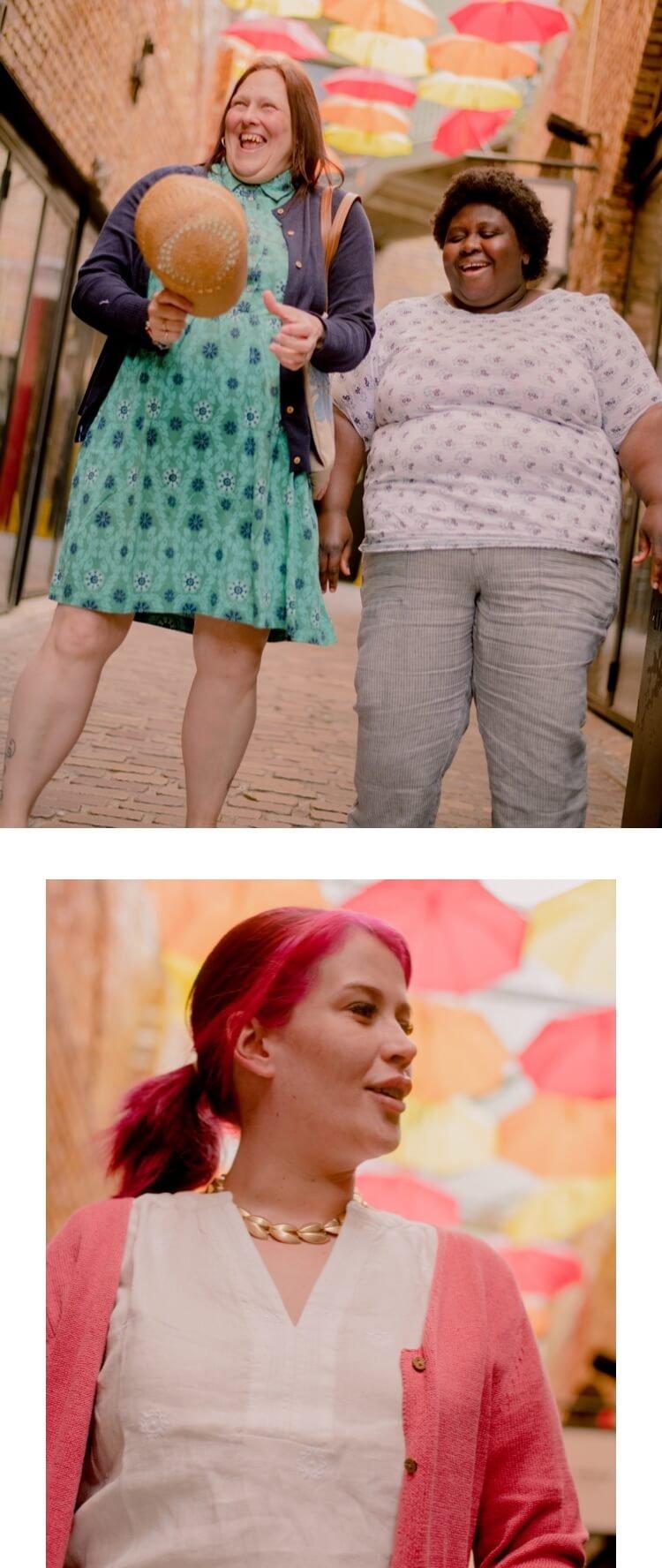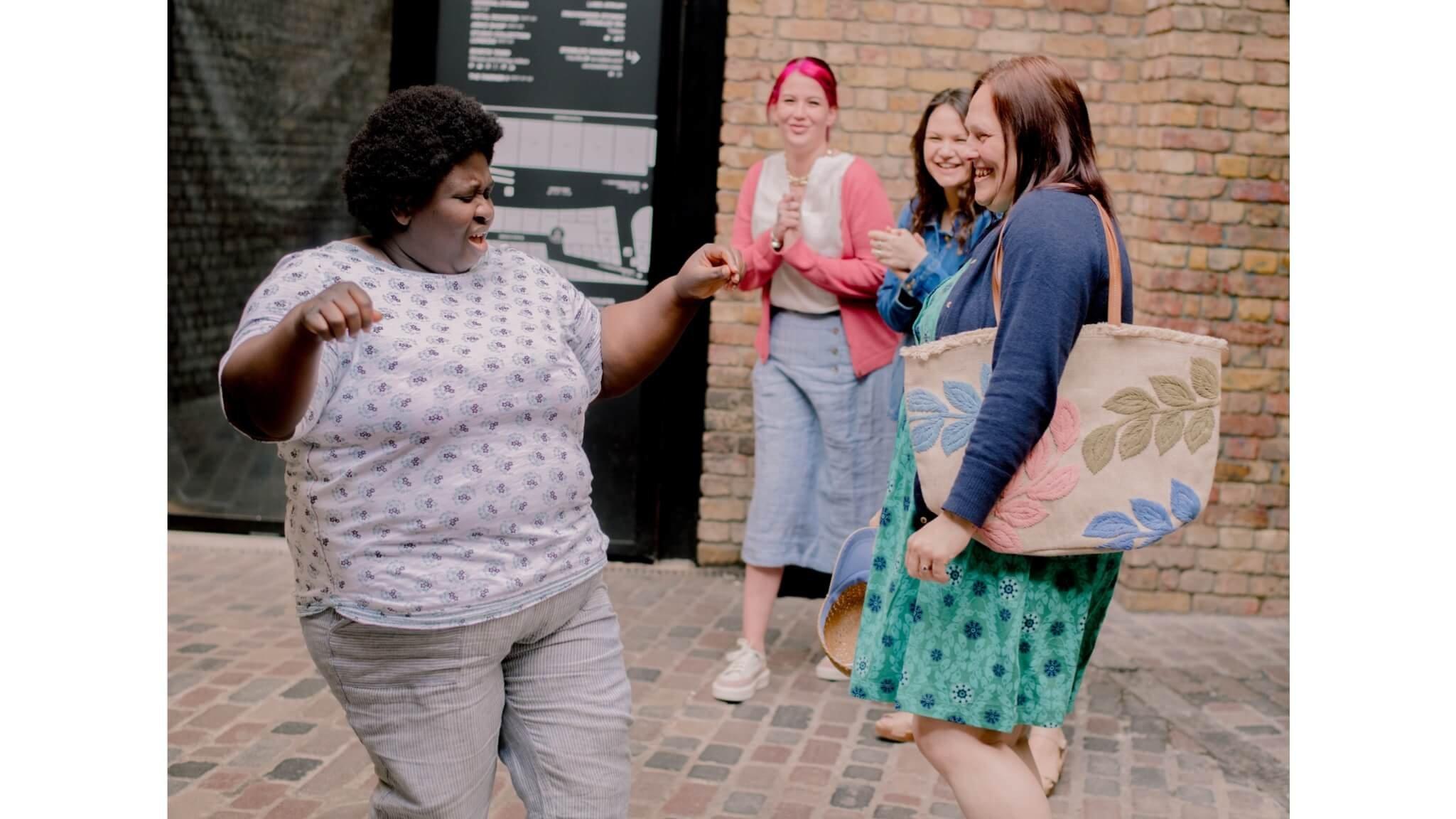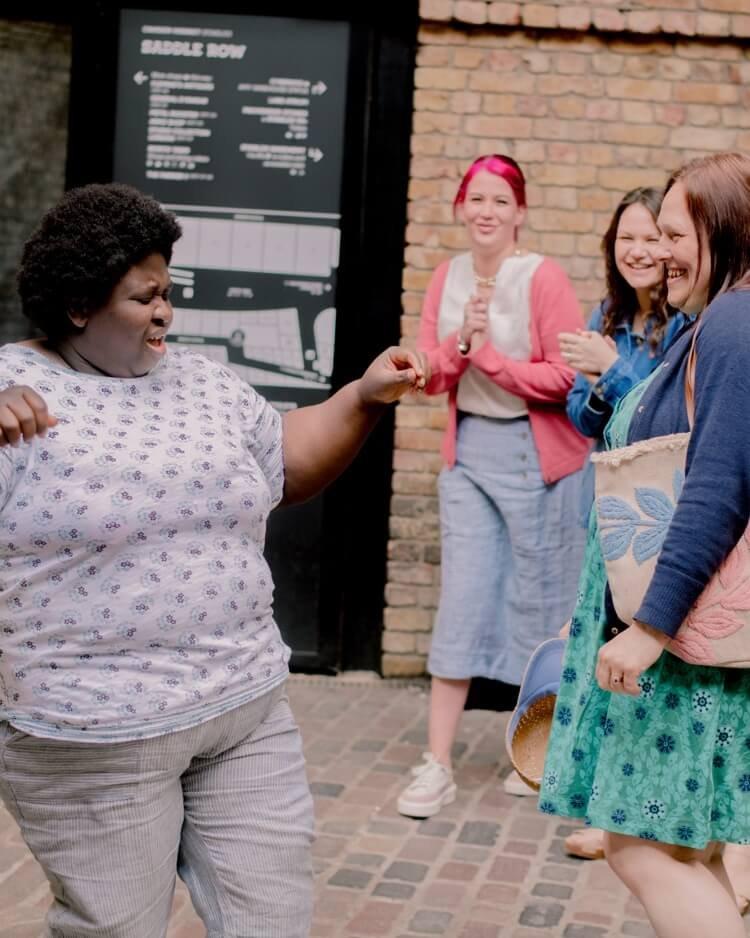 Any last thoughts?
Ruth: Society doesn't give up on you, you give up on yourself. And to walk into a building, and for them to be like, we see you. We value you. We don't judge you. You know? Luminary didn't give up on me.
Lauren: They make you feel like you're at home. They show you there's right from wrong, but every mistake can be easily fixed. I love that, because everyone wants that don't they?
Ruth: They made me love myself. I don't care what you think about me, because I'm like, hold it, that's your opinion but that's me. I love me. I'm not going to change me for you. Or for anybody else. If you don't like me, there's the door. Luminary made me see that.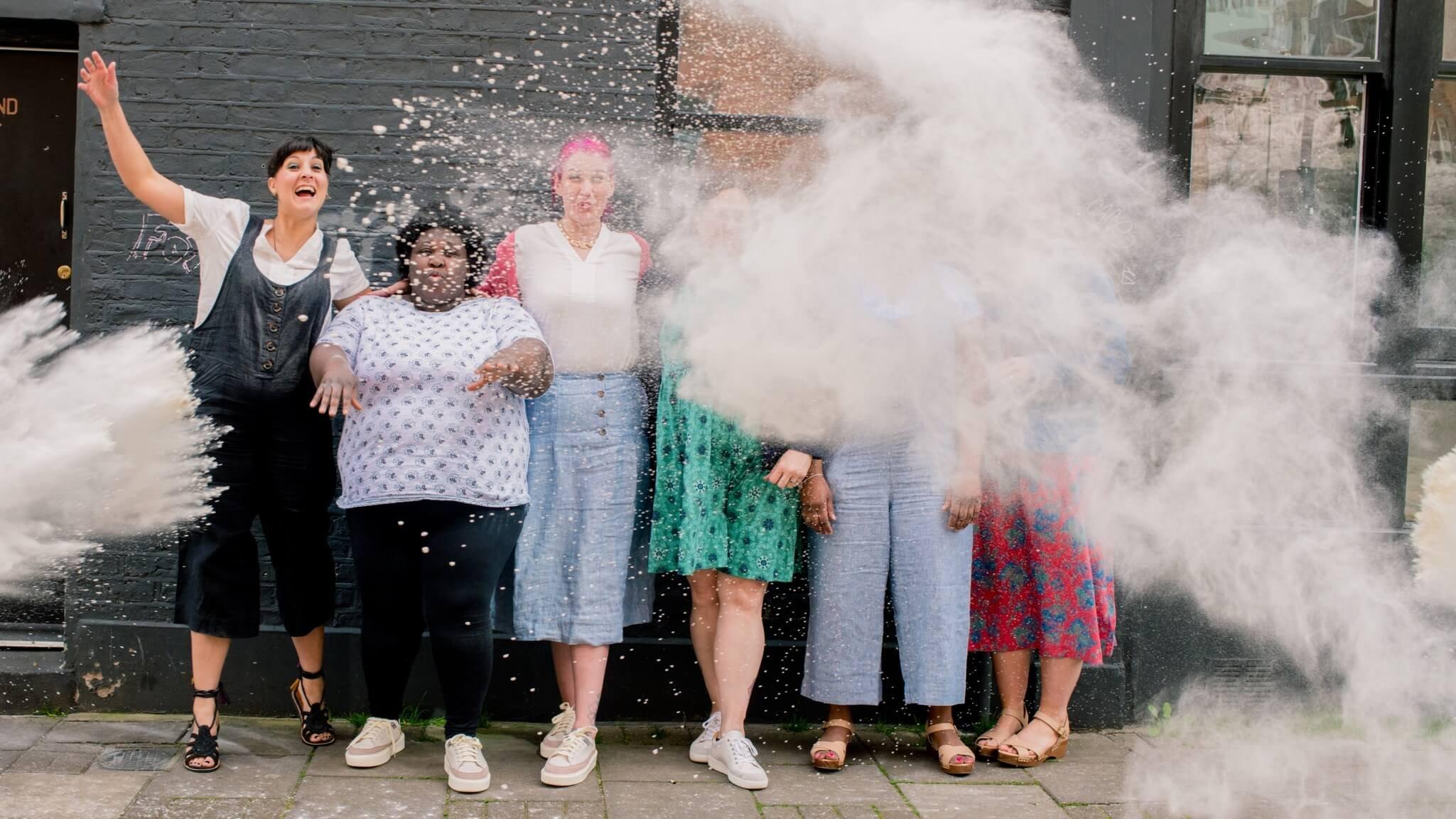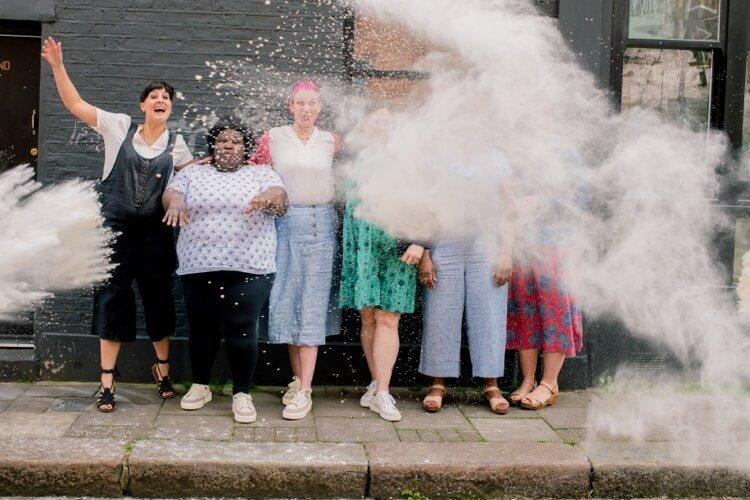 Luminary Bakery have designed three crowd-pleasing recipes, perfect for the Coronation weekend. Bake them here. To find out more about Luminary Bakery, visit their website luminarybakery.com or follow them on Instagram.