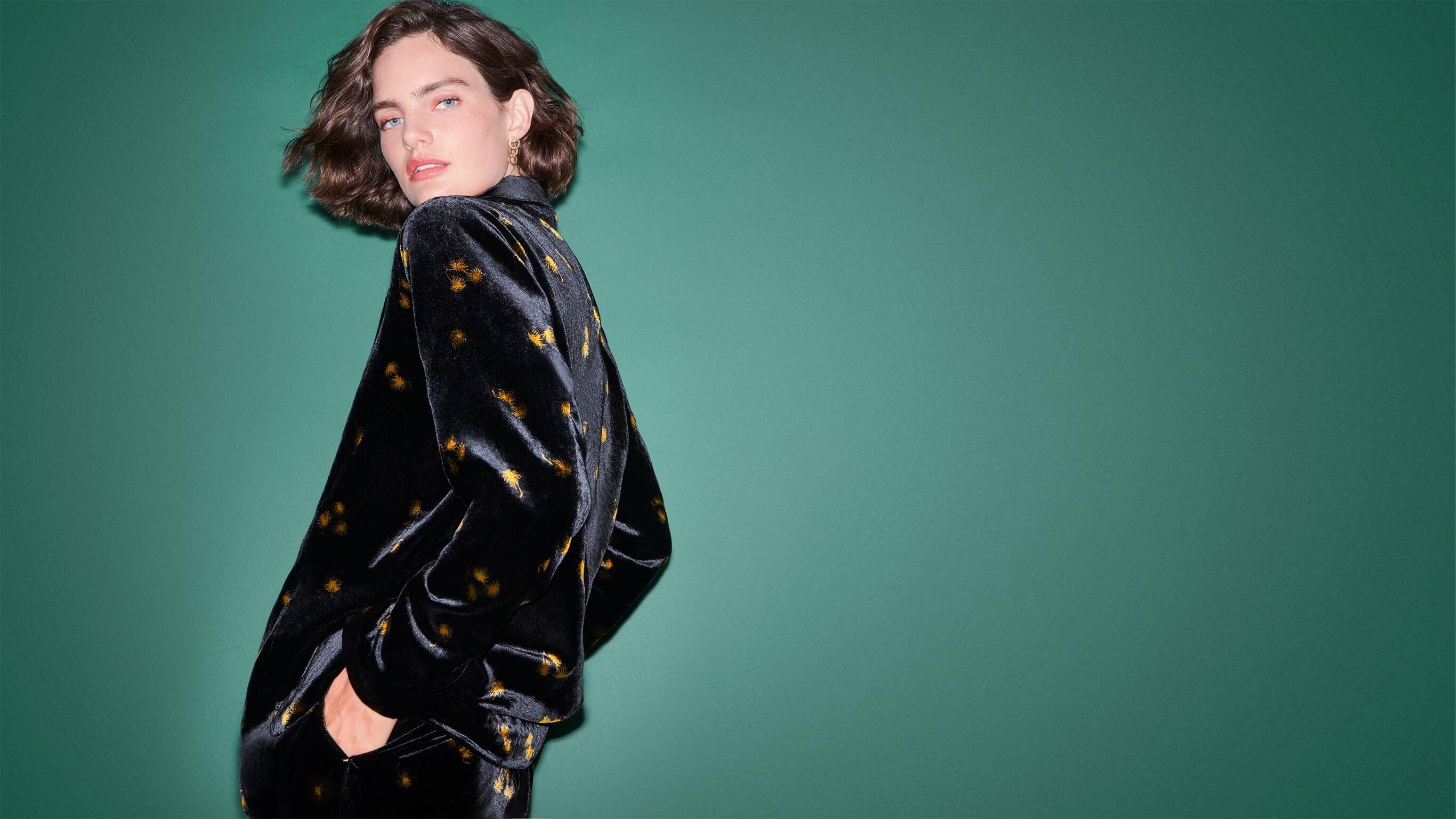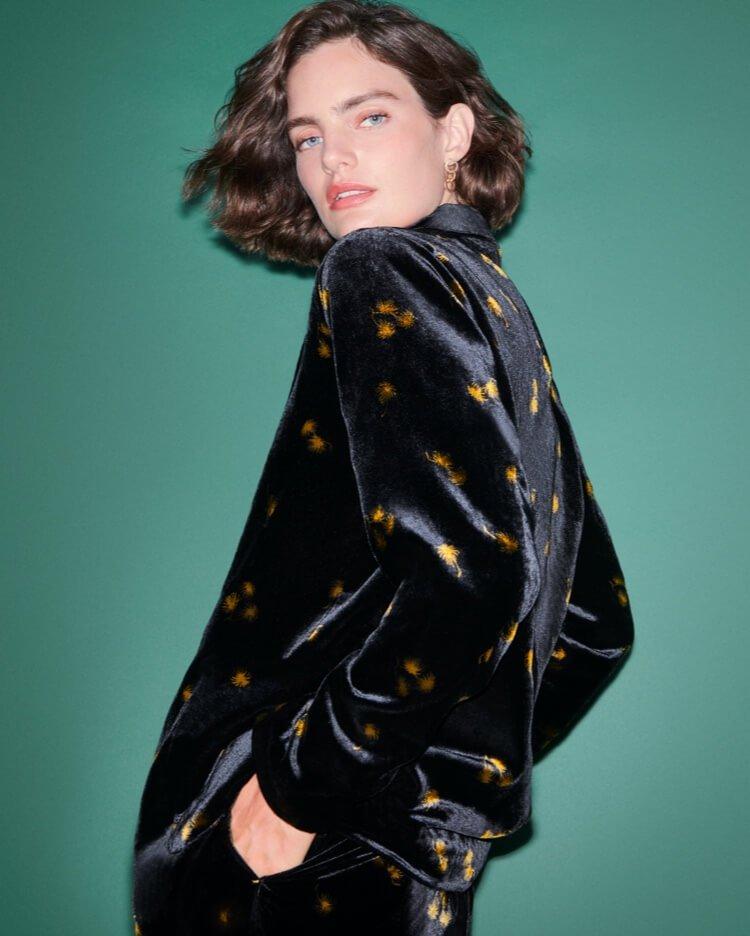 Cosy patterned knits with just a hint of reindeer. The gym playlist but with added Christmas carols. Versatile midi dresses in festive velvet. Finishing every hot drink order with 'and a mince pie'.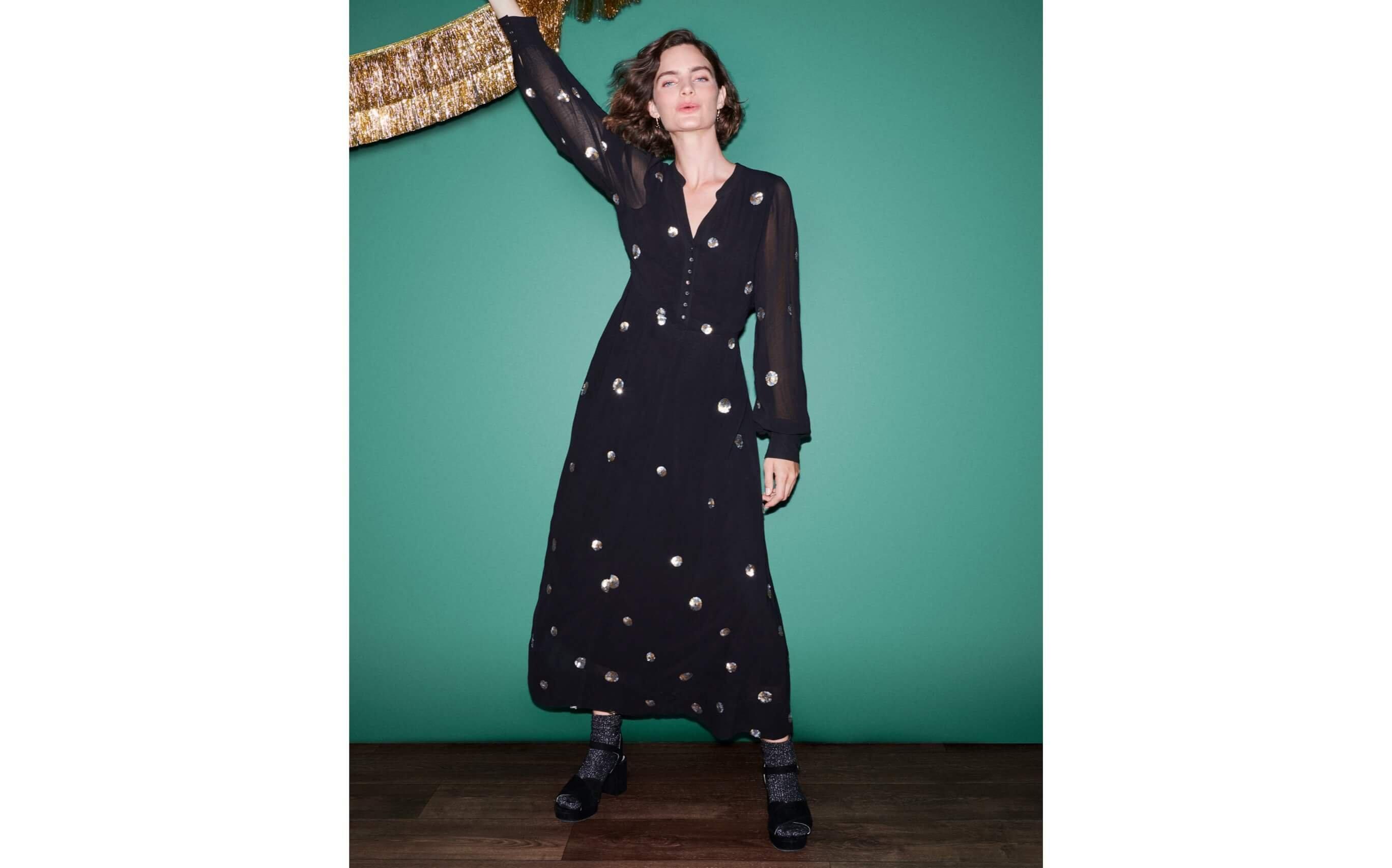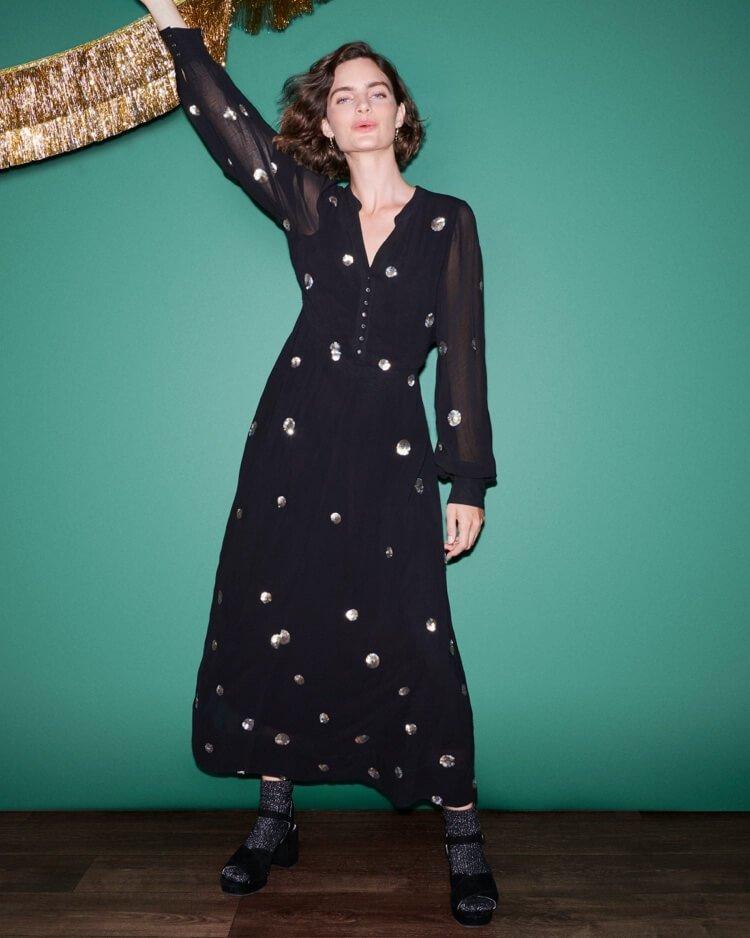 Shimmering sequins that pair well with a party hat. Tinsel round the doorway of the utility room.
Statement shirts to spark small talk at the office do. Signing off emails with 'see you in the new year'.
Like when the walk home from work seems more cheery because the shops are open late. And the after work wine tastes better because it's been mulled. All the usual unique prints, bold colours and interesting details. Only... Christmassy.